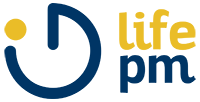 Hello Property Owner and Prospective Client, We wanted to
introduce Life Premises Management LLC property management
division.
In addition to being a Property Manager, we are also a rental
property owners so we understand a property owners must
balance decisions between cash flow, return on investment,
maintaining long term value of an investment property and
keeping tenants happy and in the property.
We offer our expertise and personalized techniques of managing
your property.
Our management concept is founded on professionalism,
integrity, accountability, and quality service that guarantees the
maximum return from your investment, while maintaining your
property at the highest standards to attract the best tenants
possible.
Our Company has 8 years' experience in the property
management business.
We are a full-service real estate License agent and property
management company. Our concierge of services include:
Real Estate and Rental Property Knowledge and Experience
Strong Relationships
Property Advertising includes the MLS, Zillow, Realtor.com,
Facebook etc..
Tenant Screening and Tenant Placement
Rent Collection
Monthly Owner Reports and Year End Statements
Handle Tenant Repair Request and Coordinate Maintenance and Repairs
Pay Maintenance and Repair Bills from Owners Funds
Coordinate Tenant Move- Out Tenant Eviction